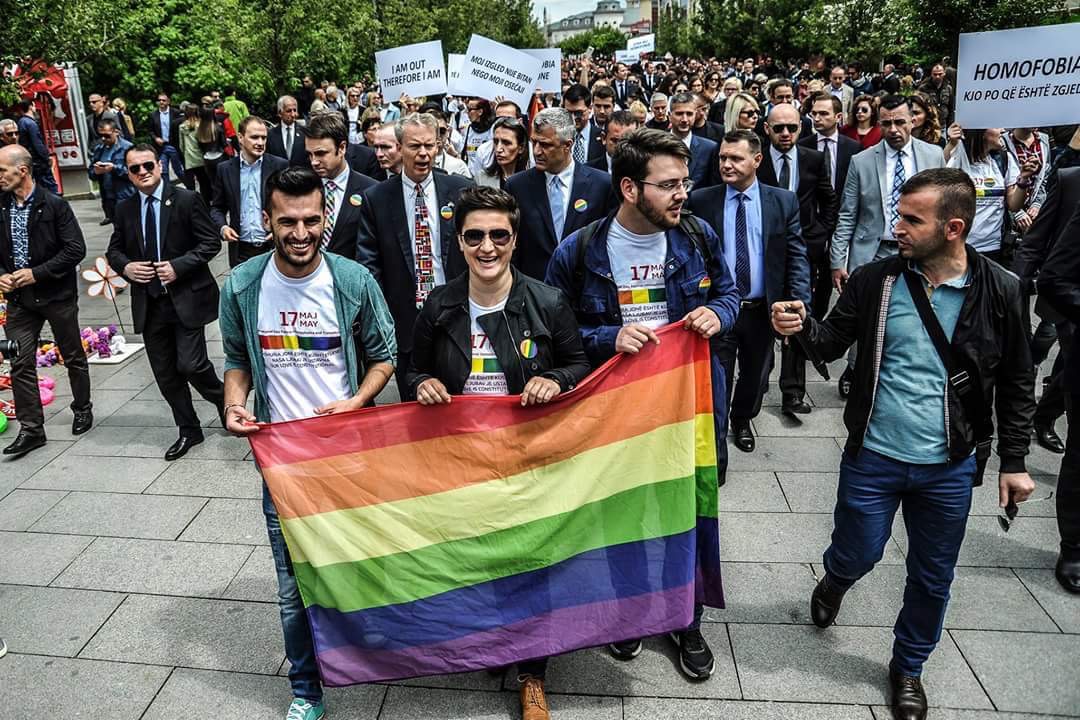 International Day Against Homophobia and Transphobia – 2016 Our Love is Constitutional"
-
For the third year on 17th of May three LGBTI organization CSGD, CEL and QESh marked International Day Against Homophobia and Transphobia where there was a march and a concert held in center of Pristina. The title of this year IDAHOT Kosovo was "Our Love is Constitutional" where we called the Government and Parliament of the Republic of Kosovo to change the anti-constitutional Law of Family and to recognize same sex marriage. This law is against Constitution of Republic of Kosovo under the article 24 "Equality before the Law" and article 37 "Right to Marriage and Family".
In the IDAHOT march was attended by Kosovo's President  Mr. Hashim Thaci, former President Mrs. Atifete Jahjaga, Mrs. Ulrike Lunacke Vice President of the European Parliament and many more participants from the government, civil society, international community, supporters etc.
The march followed up by a concert with U.S Music Band Mary McBride and Dj.
In the same day Government of Kosovo, Office of Good Governance organized a conference to mark IDAHOT and in the night the Government Building was lighten with the colors of LGBTI rainbow flag as a sign of supporting LGBTI community in Kosovo.
There were no incidents during the march and concert. Police of Kosovo was present to secure the events.
There were homophobic comments from public figures including a Member of Parliament of Kosovo Mr. Gezim Kelmendi where he stated that homosexuality is a disease  and destroys the family. After a TV show with the focus on IDAHOT a representative from civil society received death threats  and those cases were reported in the police. Hate speech comments were present in online media"